ERKEN NEWS - It has been reported that 3 more people died in the protests that started in Iran after 22-year-old Mahsa Emini was beaten by the Moral Police on the grounds that she "did not comply with the dress code" and died in custody, and continued in many cities.
Governor Ismail Zareikusha announced that 3 people lost their lives in the demonstrations held in the cities of the province and that the protests continue.
Zareikuşa stated that 2 people were killed with a gun, and the cause of death of one person was being investigated. Governor Zareikusha said that the armed forces did not use a weapon of the type that killed the two people in question.
In the news that was reflected in the opposition media, it was claimed that 5 people were killed and 10 people were injured in the demonstrations.
SHOWS CONTINUE
According to the news of Iran's official agency IRNA, the protests that started after Emini's death following his detention continue.
Protests at various levels continue in Kurdistan, Western Azerbaijan, Kermanshah, Elburz, Tehran, Gilan, Razavi Khorasan, Yazd, Hurremabad, Senendec, Urmiye, Mashhad, Kirman, Mahabad, Divandere and Bukan.
THE POLICE INTERVENE WITH THE DEMONSTRATIONS
Many Iranians participated in the demonstrations concentrated in the crowded areas of the capital Tehran such as Veliasr Street, Veliasr Square, Danışcu Park, Tulip Park, Keshawerz Boulevard, Hijab Street, Fatimi Street and İnkılap Street.
While the police intervened with tear gas to the demonstrations attended by hundreds of people, the demonstrators tried to set up barricades on the roads by burning garbage containers.
In the images posted on social media, some demonstrators reported that the security forces used plastic or similar bullets during the intervention.
The demonstrators, chanting slogans against the Tehran administration and such as "Death to the dictator" and "I will kill the one who killed my sister", said that they would not leave the streets.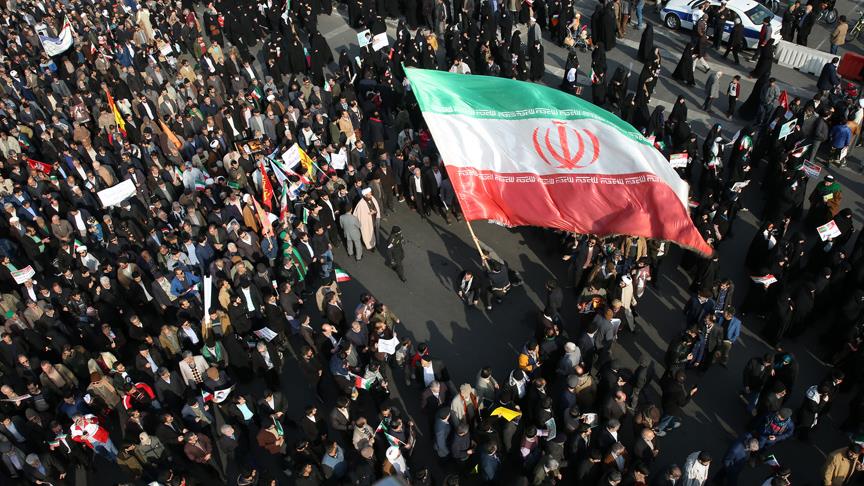 MAHSA KILLED AMIN
The death of Emini on September 16, who was taken to the hospital in a coma after being detained in the capital Tehran on September 13 by the Irshad patrols, known as the "morality police", on the grounds that she "did not comply with the headscarf rules", caused outrage in the country.
During the protests, 5 more women were killed by the police.